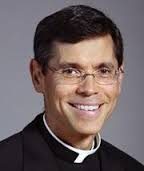 Fr. Bob Spezia
Chaplain and Executive Director
Fr. Bob Spezia has served as the Chaplain at CSM for the last 15 years and also currently serves as the Executive Director. He was ordained in 1996 and is on the faculty of Sacred Heart Major Seminary in Detroit where he is responsible for the spiritual formation of the college seminarians. His passion for the Christian formation of youth extends to CSM where he would like to see, in particular, the bolstering of the traditional two-week trip. These two aspects of his life came together recently, as Camp welcomed 9 seminarians as senior counselors for the boys' sessions.
Jan Klemm, CFRE
Director of Operations and Development
Jan joined CSM in the fall of 2016 and serves as our Director of Operations and Development. As a wife and mom with plenty of camp experience, she brings a unique blend of gifts to Camp Sancta Maria. Prior to joining the CSM team, Jan worked at Sacred Heart Major Seminary for ten years and more recently with the Capuchins in Detroit. Jan has two grown children and lives in Shelby Township with her husband.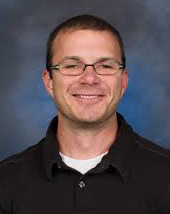 John David Kuhar
Program Director for Boys' Sessions
John David Kuhar serves as our Program Director--Boys' Sessions. John David spent six years in the Seminary discerning whether God was calling him to be a priest. He also spent six summers at CSM, two of which he served as Head Counselor. John David also works as Director of Faith Formation at Guardian Angels Parish in Clawson, MI.
Brooke Fenske
Office Manager
Brooke Fenske works as our summer Office Manager. She has worked at CSM since 2004. During the school year, she works as an administrator at Boyne Falls Public School. She lives in Gaylord with her husband and seven year old daughter.